Impact100 SRQ - Event Information
Event Name:
Big Reveal Annual Celebration
Description:
Impact100 SRQ Annual Big Reveal
Event Time:
5:00 PM - 8:00 PM Eastern
Details: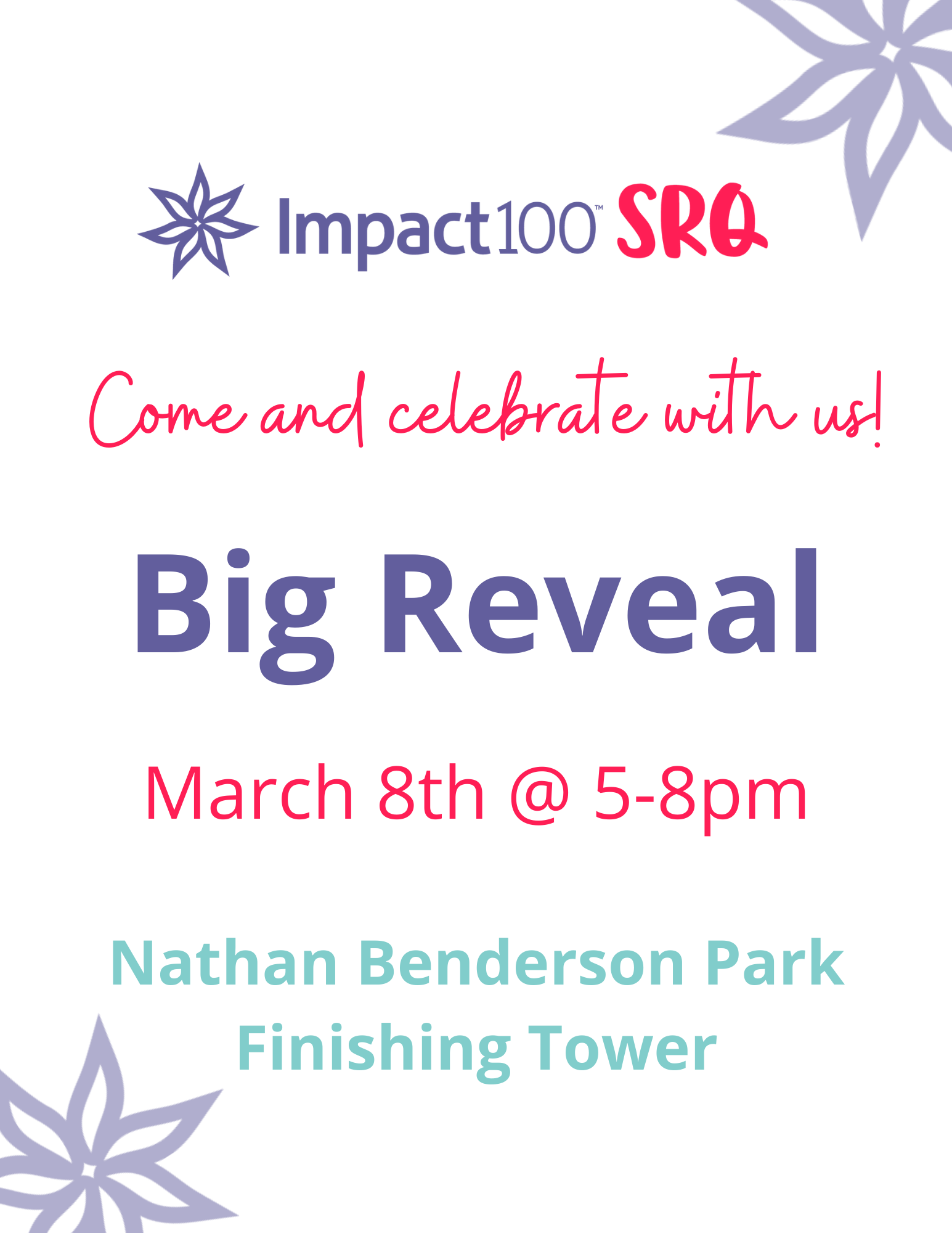 Impact100 SRQ invites you to attend our 4th annual Big Reveal!
Meet us at the Nathan Benderson Finishing Tower when we will reveal the total amount of grant dollars that will be available for nonprofits in our 2022 Giving Year.

HEAR about our mission
MEET our 2021 grant recipients
CONNECT with Impact100 SRQ members and guests
ENJOY light bites and drinks
LISTEN to good music
WATCH a beautiful sunset
LEARN how many grants we will fund in 2022

Food & Drink Available for Purchase

Impact100 SRQ adheres to current CDC COVID-19 guidelines for all events. Review our COVID policy here.