Impact100 SRQ - Event Information
Event Name:
Purposeful PopUp Walks - Lakewood Ranch - Celery Fields
Event Type(s):
Purposeful PopUp Walk

Description:
Lace up your walking shoes and join us for an opportunity to meet and walk with other members. Feel free to bring a friend who wants to learn more about Impact100 SRQ. All walks take place weather permitting.
Event Date:
11/26/2022
1/14/2023
2/18/2023
3/25/2023
4/29/2023

Event Time:
9:00 AM - 10:00 AM Eastern
Contact Person:
Kay
(phone: 941-356-3138)
Details: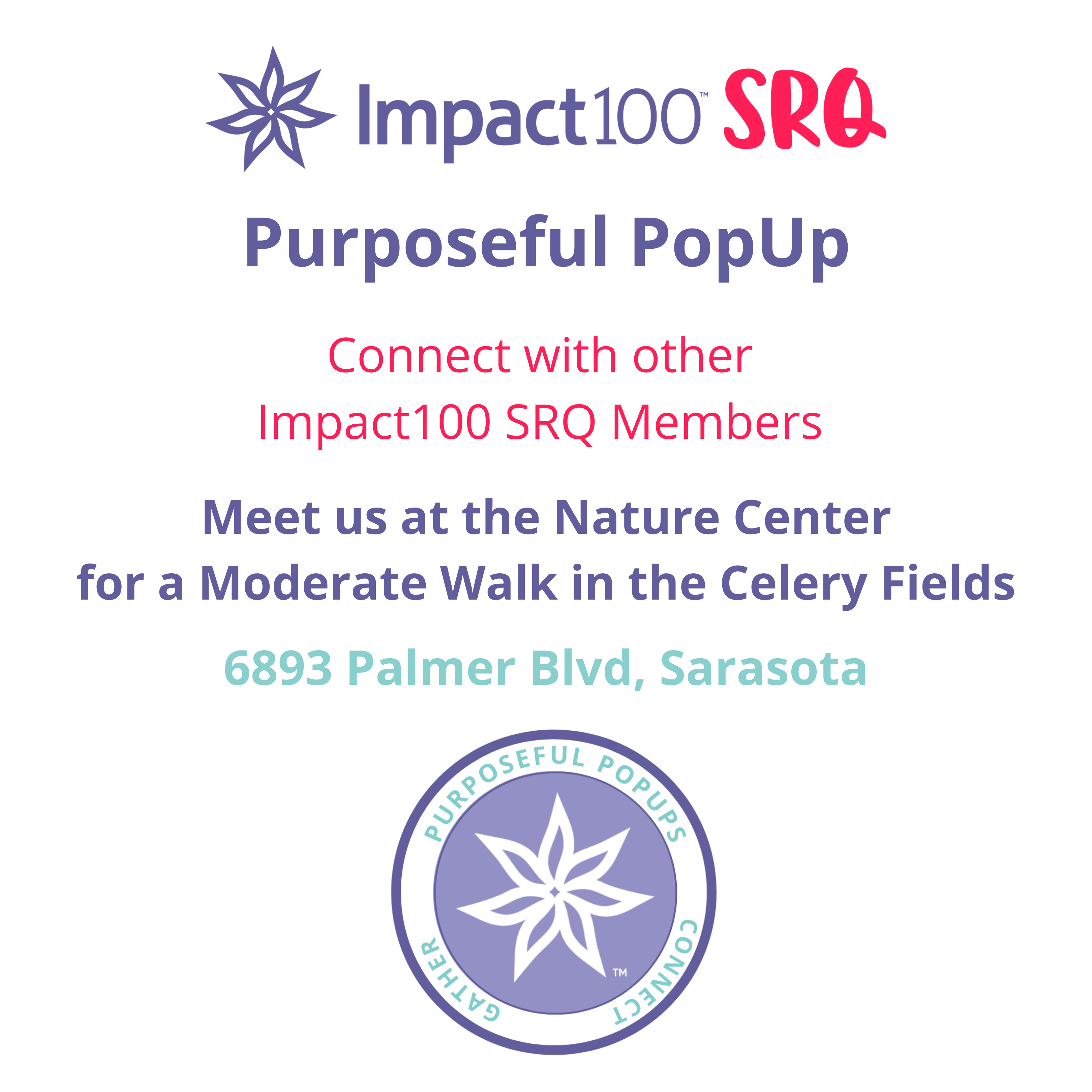 Meet us at the Nature Center for a moderate nature walk in a historical park. Meander through open marshlands surrounded by a beautiful variety of oak, willow, and pne trees. A perfect location for birdwatching, too.
Contact Kay at 941-356-3138 if you have any questions.
You can
view our covid policy here
.
Outlook/ vCalendar/ Google: