Impact100 SRQ - Event Information
Event Name:
Purposeful PopUp Walks - Downtown Sarasota - Bayfront Park
Event Type(s):
Purposeful PopUp Walk

Description:
Lace up your walking shoes and join us for an opportunity to meet and walk with other members. Feel free to bring a friend who wants to learn more about Impact100 SRQ. All walks take place weather permitting.
Event Date:
8/1/2022
9/12/2022
10/3/2022
11/7/2022
12/5/2022
1/2/2023
2/6/2023
3/6/2023
4/3/2023
5/1/2023
6/5/2023

Event Time:
7:00 AM - 8:00 AM Eastern
Contact Person:
Gail
(phone: 941-330-4734)
Details: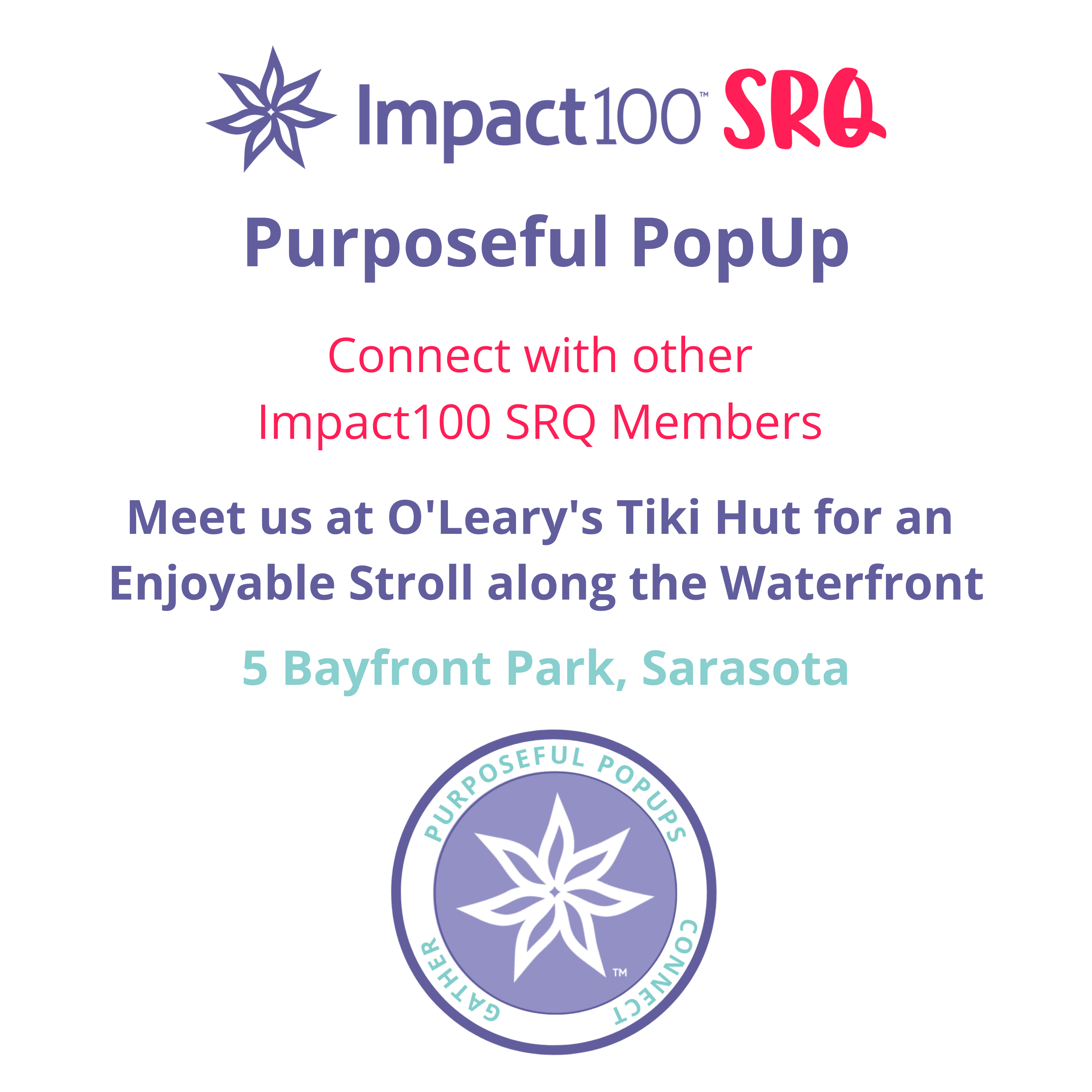 Meet us in front of O'Leary's Tiki Hut for an enjoyable stroll on the walking promenade along the waterfront, with gorgeous views of the bay, boat marina, and the city.
Contact Gail at 941-330-4734 if you have any questions.
You can
view our covid policy here
.
Outlook/ vCalendar/ Google: