Impact100 SRQ - Event Information
Event Name:
Purposeful PopUp Walks - University Area - Nathan Benderson Park
Event Type(s):
Purposeful PopUp Walk

Description:
Lace up your walking shoes and join us for an opportunity to meet and walk with other members. Feel free to bring a friend who wants to learn more about Impact100 SRQ. All walks take place weather permitting.
Event Date:
11/12/2022
12/17/2022
2/4/2023
3/11/2023
4/15/2023

Event Time:
8:00 AM - 9:00 AM Eastern
Contact Person:
Tonya
(phone: 941-323-2021)
Details: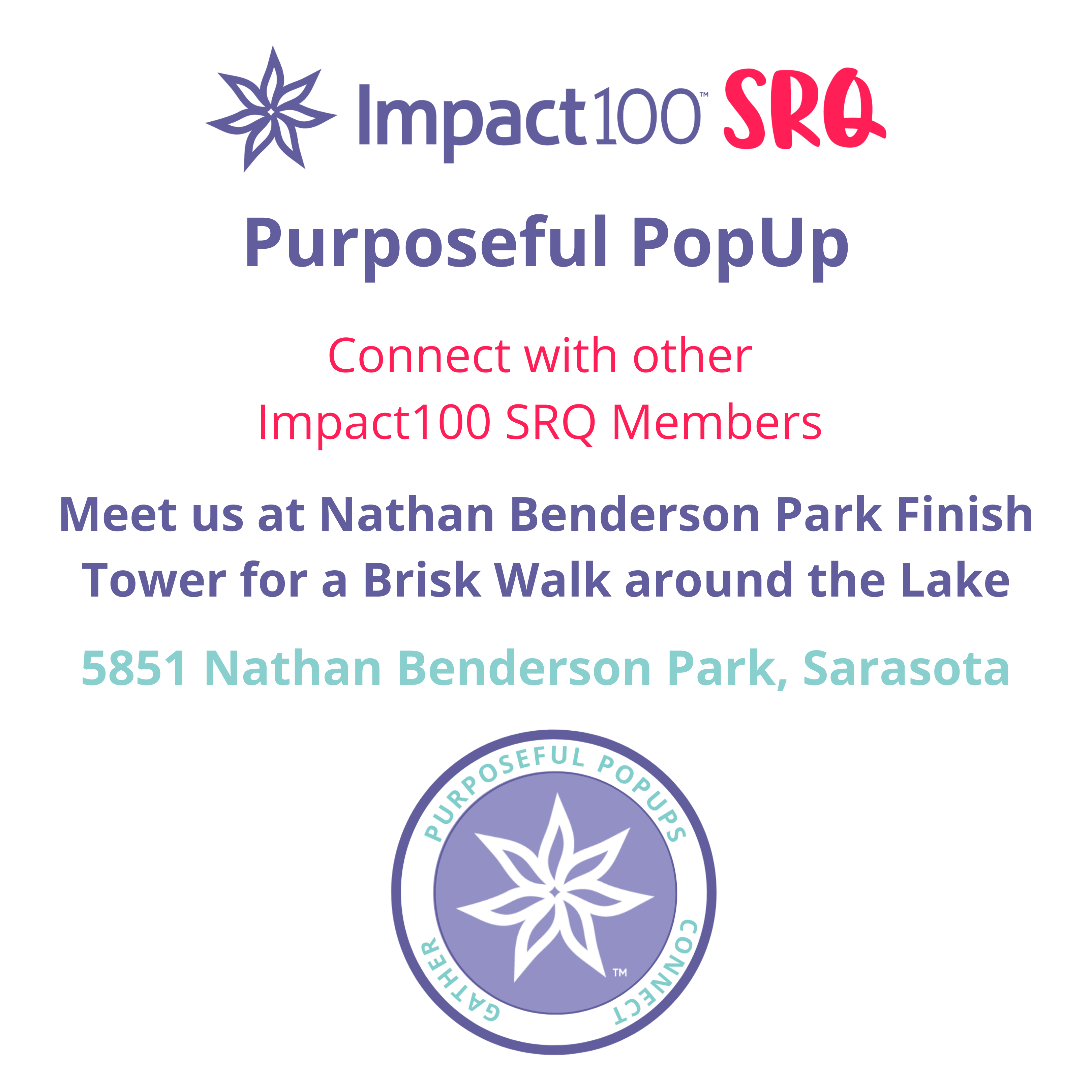 Meet us at the Finish Tower for a brisk walk and experience part of this unique 600-acre community park that includes North America's premier 2,000-meter sprint rowing course and a regatta center. There is always something to see while enjoying the fresh air, cool breeze, beautiful lake, and waterfront birds.
Contact Tonya at 941-323-2021 if you have any questions.
You can
view our covid policy here
.