Impact100 SRQ - Event Information
Event Name:
*** POSTPONED *** Impact in Action: Showcase Event YMCA Open House and Tour
Event Type(s):
Impact in Action

Description:
See your Impact in Action from 2020 at the Southwest Florida YMCA and tour the building!
Event Time:
4:00 PM - 5:30 PM Eastern
Details: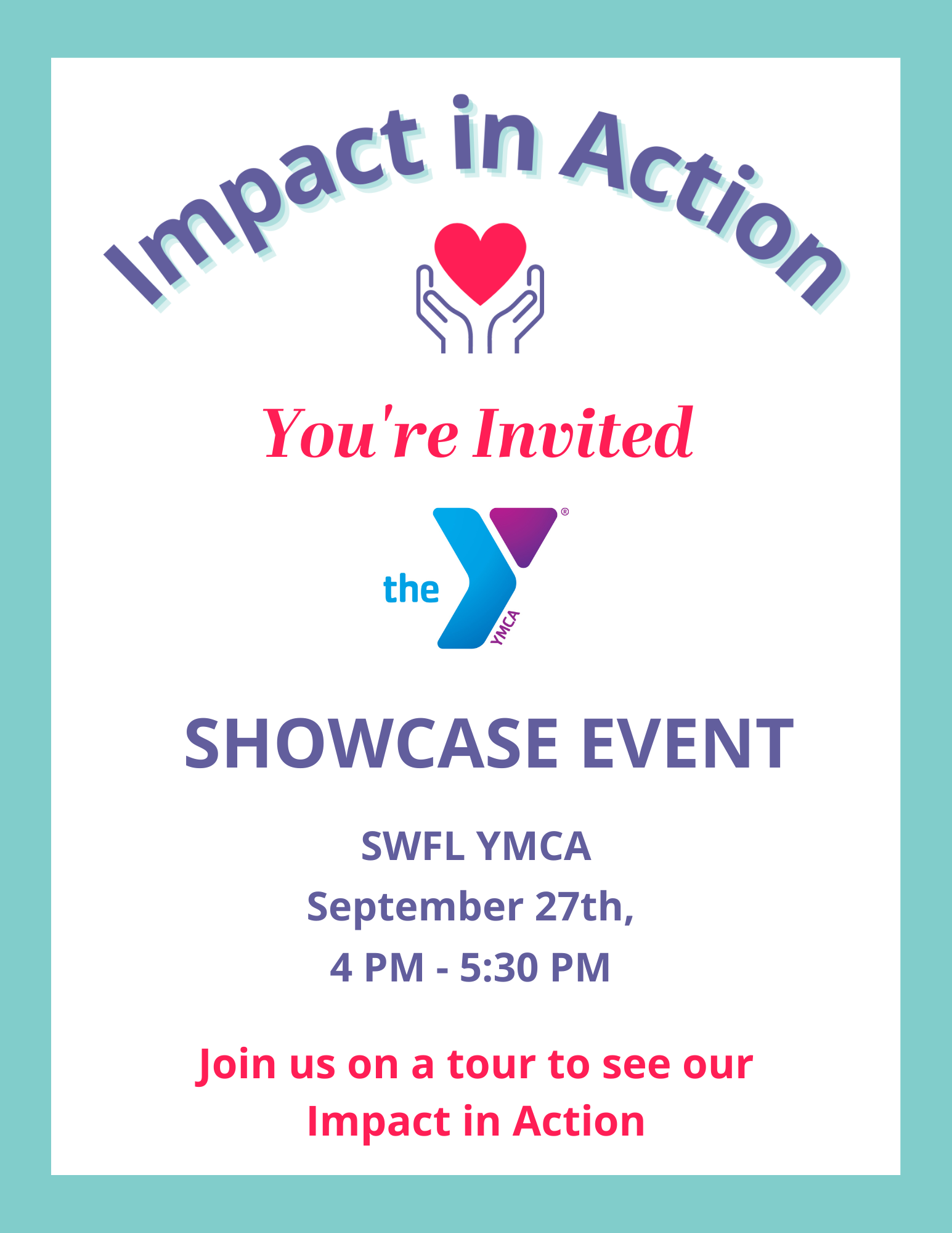 This is an Open House style event, and you can come and go as you please. There will tours be starting about every 20 minutes and you will have the opportunity to see the kids using the space.
Please register if you plan to attend. Bring a friend to let them know what Impact100 SRQ is all about. If you cannot make it until 5pm, that is just fine.
There will be a time where you can read to the children if you are interested. The YMCA is working to build out their classroom libraries. You are encouraged to bring or send age-appropriate books from the approved YMCA Book Wish List. These will be delivered to the event on the 27th.