Impact100 SRQ - Event Information
Event Name:
Sarasota Farmers Market
Event Type(s):
Farmers Market

Description:
Visit Impact100SRQ at the Downtown Sarasota Farmers Market.
Event Date:
10/29/2022
11/19/2022
12/10/2022
1/7/2023
1/28/2023
2/18/2023

Event Time:
7:30 AM - 12:30 PM Eastern
Details: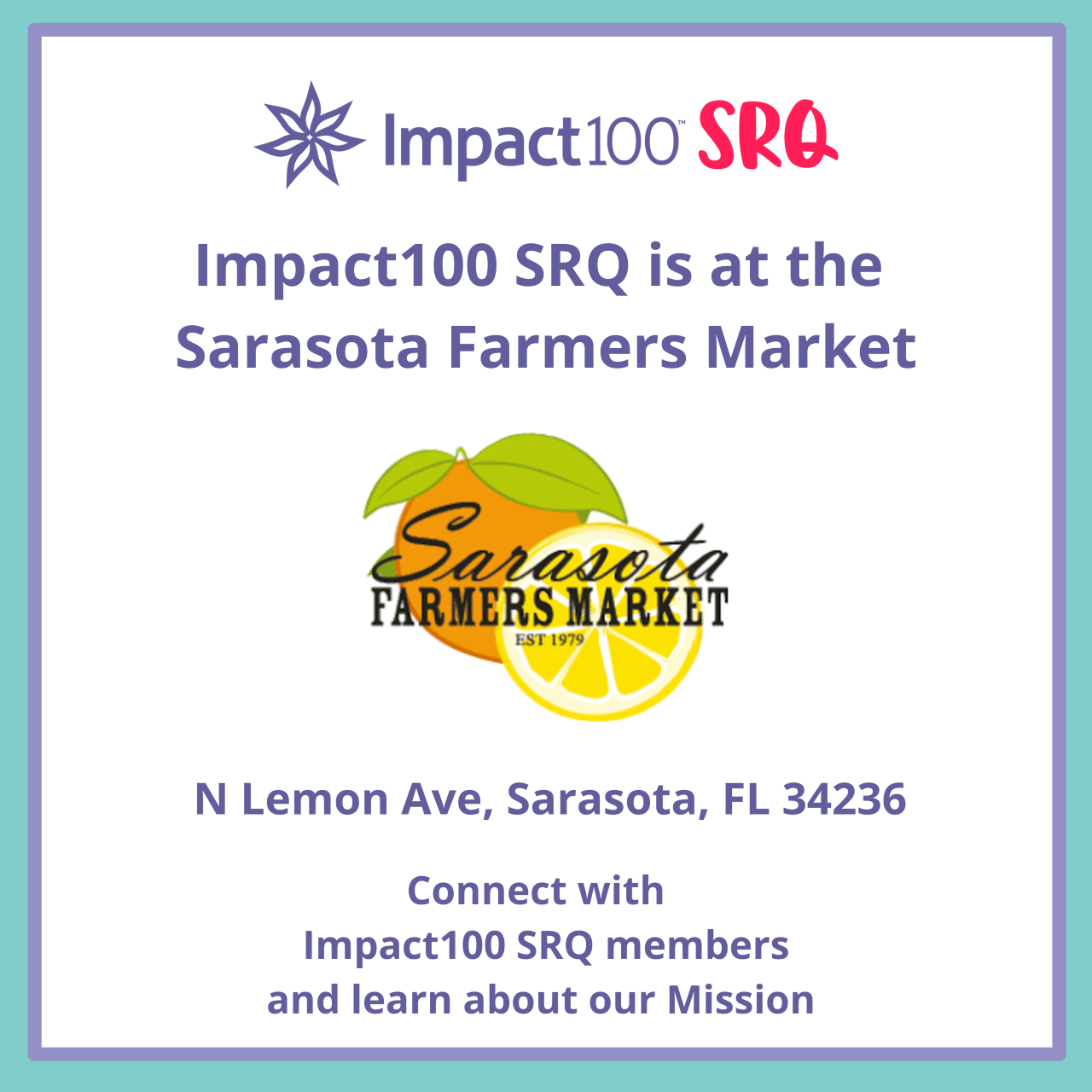 Impact100SRQ will have a booth at the Sarasota Farmers Market on select Saturdays thru February. Come join us for a visit or bring a friend who wants to learn more about our collective giving organization.