Impact100 SRQ - Event Information
Event Name:
Member Monday: Sarasota
Event Type(s):
Member Monday

Description:
A monthly get-together to learn what's new and connect with other members. Each gathering features a "Spotlight Speaker" who will lead a conversation on a hot topic like Nonprofit News, our Grant Review process, Impact in the News, Member Events, Community Engagement, and more. Feel free to bring a friend who wants to learn more about Impact100 SRQ. Please register on our website or mobile App.
Event Time:
5:30 PM - 7:30 PM Eastern
Details: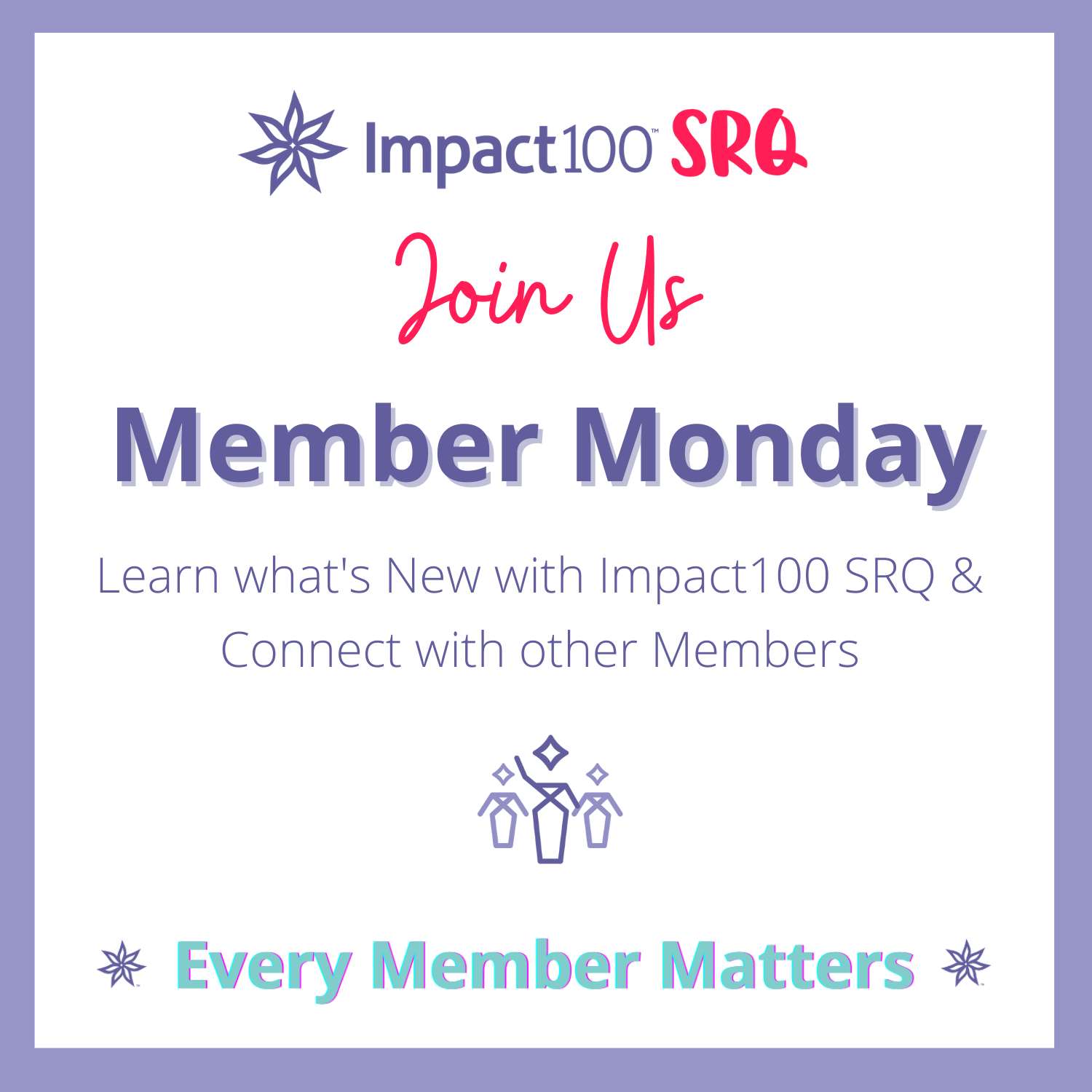 Join us at Judy's home for lite bites and great conservation!
View our
Covid Policy here
.