Impact100 SRQ - Event Information
Event Name:
Every Member Matters - Past* Present* Future* - A Special Event
Event Type(s):
Meet and Mingle

Description:
Join, Renew, and Remember
Event Time:
6:00 PM - 8:30 PM Eastern
Details:
Please join us for a very special Impact100 SRQ Event as we gather in a collective tribute and toast to our Past, Present, and Future members.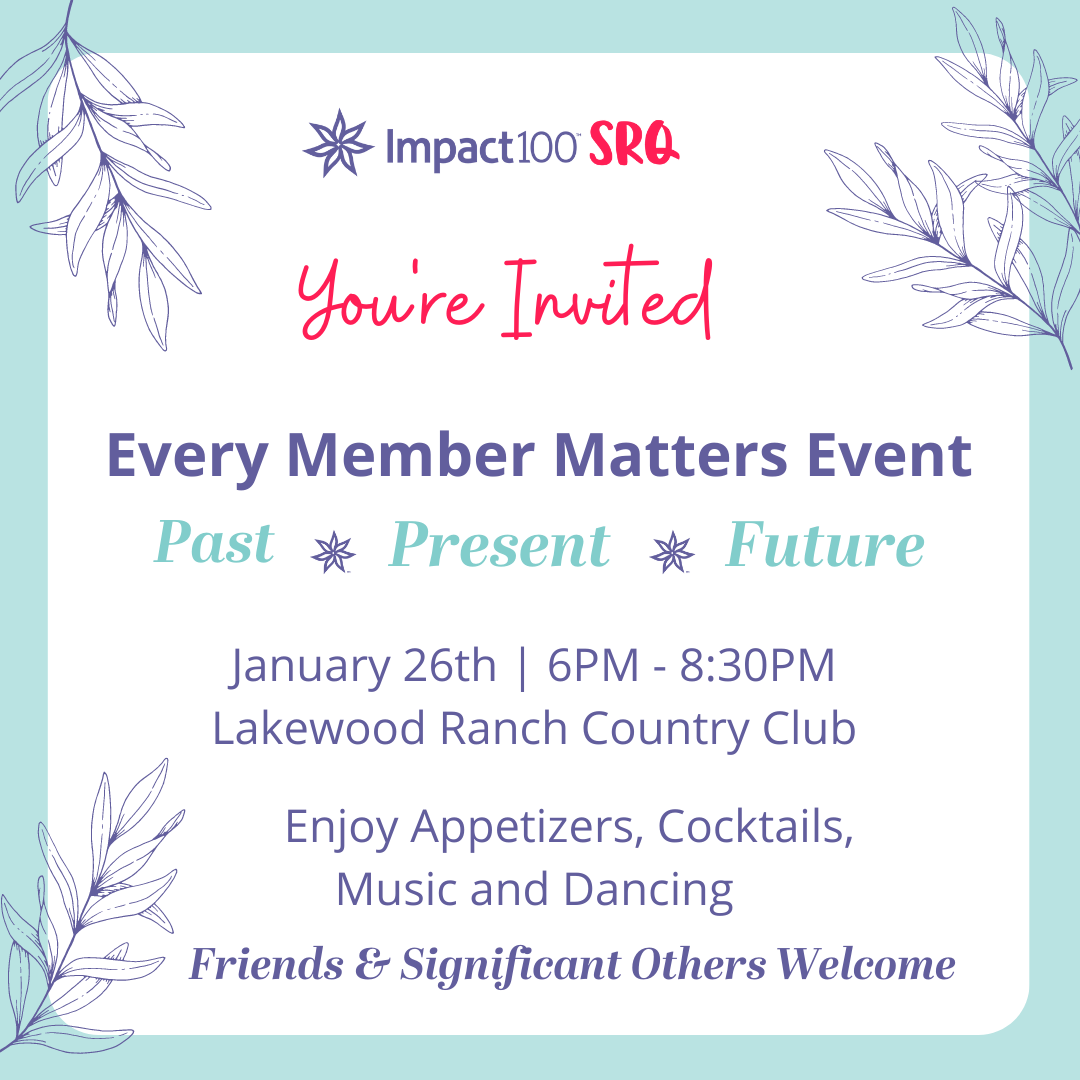 Let's continue to commemorate our 5th Giving Year while we celebrate the launch of the Impact100 SRQ Memorial Scholarship Fund - a member-funded scholarship program in honor of members we have lost too soon.
The unique evening of celebration will include piano music, cocktails, and light bites, followed by sweets and dancing to music provided by a local DJ.

Friends and significant others are invited to join the festivities. This is a one-of-a-kind tribute and a perfect opportunity to introduce potential new members to our collective, and renew your membership for our 5th Giving Year.

Please register and include all guests, as capacity is limited.