Impact100 SRQ - Event Information
Event Name:
Sip, Sea & Sunset: Mix & Mingle
Event Type(s):
Members and Non-Members

Description:
A quintessential Suncoast evening... Join us to enjoy a beautiful sunset while catching up with other members. Family and friends are all welcome. Feel free to bring a guest who wants to learn more about Impact100 SRQ. Please register on our website or mobile App so we can contact you in case of cancellation or changes.
Event Time:
6:00 PM - 8:00 PM Eastern
Details: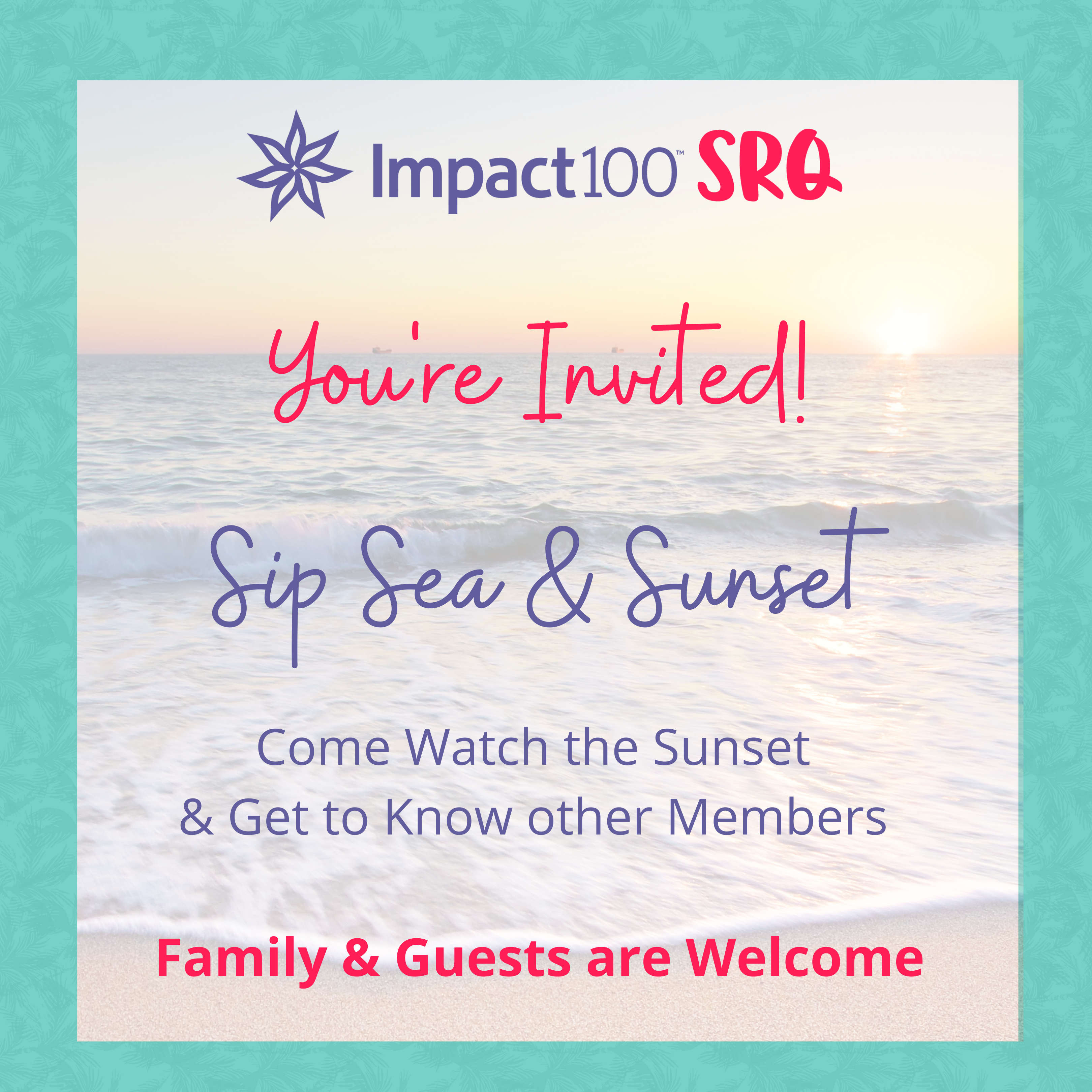 Enjoy a beautiful Sunset with members and family!
** Carpooling to this event is encouraged/recommended!
MEDIA CONSENT POLICY
: Participation in the event implies my permission to use photographic, audiovisual, and written works containing my image and name by Impact100 SRQ and its agents.
View our
Covid Policy here
.