Sent Date: 12/13/21



NEWSLETTER ~ DECEMBER 2021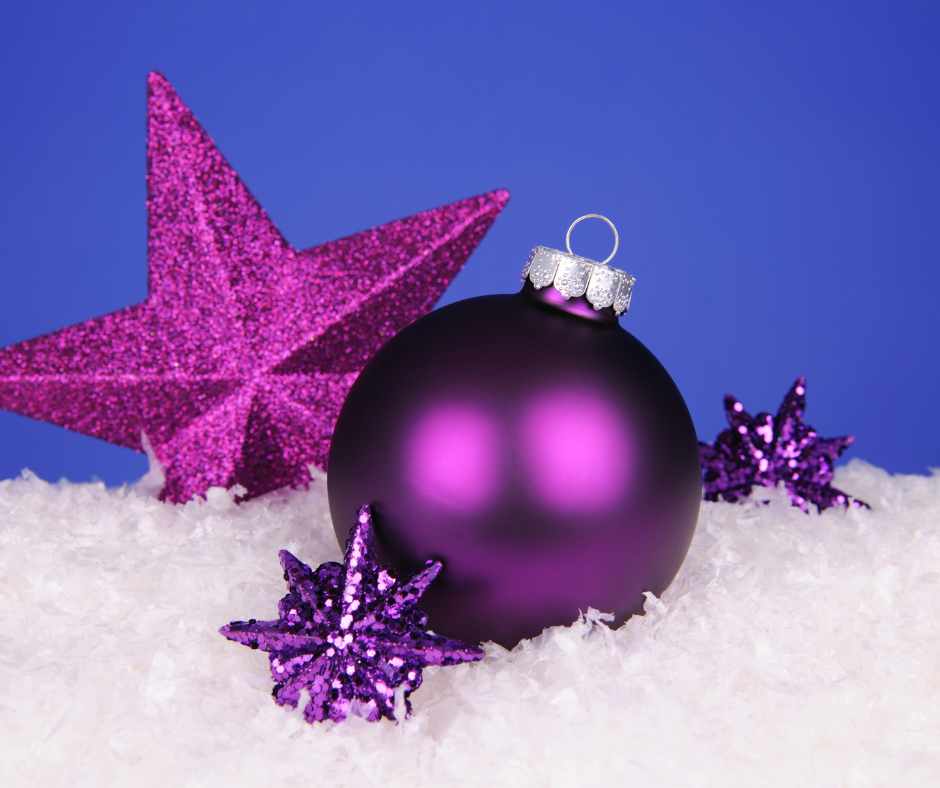 Happy Holidays to You and Yours,
and Best Wishes for a Joyous New Year!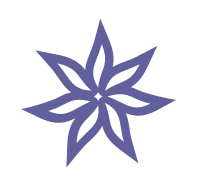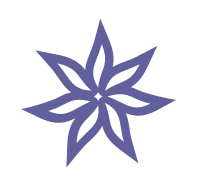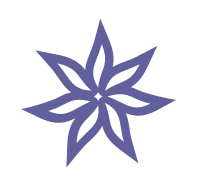 Message from our President

Departing B

oard Members

New Impact100 SRQ APP

Join or Renew NOW (with a K.I.S.S.)

Palm Aire CC Luncheon

Events
Focus Area Committees

IMPACT100 SRQ in the News

Volunteer Opportunities

Our Wishlist

Let's Connect

Stay in the Loop
MESSAGE FROM OUR PRESIDENT
Dear Friends of Impact100 SRQ,
In the holiday classic, It's a Wonderful Life, George Bailey is shown how his hometown would be different if he never existed. The difference he made in his community because of his generosity, compassion, and integrity made all the difference to the citizens of Bedford falls. In 2021, if we had just 5 fewer members, we would not have been able to fund 4 focus areas. Each Impact100SRQ member makes a difference, and the nonprofits we have funded, now have the opportunity to make a significant difference because of you. Thank you for being the difference and realizing the power of collectively giving for the betterment of our community.
Yours,
Jane Watt
From left to right: Kim Fierst, Dianna Manoogian, Amy Tupper, Tilly McFadden, Kristin Holm, (not pictured, Joanne Fabec)

We would like to thank the following six outstanding volunteers for their service to Impact100 SRQ. Each of these women have recently completed their term on our Board of Directors and have played instrumental roles in guiding our mission with their insights and unique expertise. We are grateful for their giving hearts, time and talent they have so generously shared with IMPACT100 SRQ.

Joanne Fabec
What is your favorite IMPACT100 SRQ memory?
Observing all who had come to the Big Reveal at Benderson Park in March 2021 to see how many members had joined, then hearing everyone cheer as $404,000 was revealed on the jumbotron. Amazing feeling!
How did you initially become involved with IMPACT100 SRQ and choose to become involved on the board?
I attended a meet and greeted at a wine bar on Main Street, then Betsy Friedman invited me as her guest to the Annual Celebration. Not being able to vote at the AC made me determined to be a member.

Kim Fierst
What is your favorite IMPACT100 SRQ memory?
?As the Focus Area Director for the past two years, I have many wonderful memories of our Impact100 SRQ members reviewing and evaluating the grant applications that we received from the nonprofit community and selecting the Focus Area Committee finalists. But my favorite memories are my visits to the grant recipients to see first-hand the results of our mission, how we are making a difference for them and the community they serve. These are the highlight moments for me.
What motivates you to stay involved?
During the past three years, my involvement with Impact100 SRQ has been rewarding in many ways. It has provided me the opportunity to learn about our nonprofit community, to experience feelings of motivation, accomplishment, fulfillment and joy, and to work collaboratively with other women to achieve a shared goal. I am motivated to stay involved so that I continue to be rewarded in these multiple ways.

Dianna Manoogian
What is your favorite IMPACT100 SRQ memory?
I would have to say was the night we actually reached the goal of 100 women. This meant that we, from nothing, created a group of women who heard our vision and stepped into and trusted this amazing gift of "collective giving". We were going to be able to give at least one grant. I couldn't have imagined that we would then go on to give 2 grants in our first year.
What are you strongest beliefs about impact?
That we are FOREVER changing the way women view philanthropy and how they are involved.

Amy Tupper
What is your favorite IMPACT100 SRQ memory?
It's so hard to choose just one memory, as there have been many treasured memories over the last 3+ years. At the top of the list would have to be the moments spent with our Grant Recipients. Being present to witness what our funds are accomplishing, not just in the community as a whole, but in individual lives, and truly realizing the impact of our work is quite a humbling, amazing experience.
What motivates you to stay involved?
As a Founding Board Member, past Vice-President and now Emeritus Board Member, it is so rewarding to pass the baton and still have a front-row seat to watch as the 2022 Board Members move forward with continued focus on future growth in support of our community. With that, I have two very different reasons I am motivated to stay involved. The first reason would be my duty to ensure success of our Board, acting as a resource for imparting founding knowledge and history that is critical for long term success. The second reason is that my heart will tell you once you are a part of this organization and embrace the mission, the model and the women working side by side with you to fulfill it, it (and they) become part of your family, your daily life, and I for one, am better for having been a part of it. There are so many ways to continue engagement with Impact100 SRQ, I can't wait to explore!

Tilly McFadden
In Feb. 2017, I received a call from Jane that would forever change my life. Jane had just learned about the Impact 100 Model and wanted me & Jodie to start a new chapter in our area. The last five years have been incredibly rewarding on countless levels. In the early days, getting from the dream ideal of 'a successful organization' that could one day transform our community to learning & implementing the nuts and bolts required to get there- oftentimes seemed daunting and unreachable. Could we get 100 members so that, one day, we could award a $100,000 grant? How do we review grant applications & select recipients equitably and based on a level playing field for all? What policies and procedures are needed for the efficient flow of this business? Little did I know then of the boundless fortitude & zeal of Impact100 SRQ women when they come together with a defined mission!
Co-founding Impact100 SRQ has meant uniting a first-class group of sincere, talented, and generous women to collaboratively transform the Sarasota/Manatee communities.
For me, Impact100 SRQ is a life-long journey of giving, discovery, and growth. In my immediate family alone, three generations have Impact100 SRQ to thank for connecting us so intimately and impactfully with our local community. I have proudly shared this journey with my mom, my daughter and entire family. I look forward to introducing my youngest daughter as well one day to this noble organization.

Kristin Holm
What being on the board has meant to me:
Being on this board from day one has been the greatest gift. I have watched as we have grown and morphed with every challenge, goal, and hurdle. I wore many hats/roles that all pushed me beyond every boundary I had. Saying "yes" to tasks that I had no idea how I would accomplish and somehow, they all got done. These women are my sisters, my mentors, and my friends. I am forever grateful for the opportunity to serve on this board.
What is your favorite IMPACT100 SRQ memory?
Being at the meet and greet in 2018 where we officially hit our first 100 members. It was such an incredible feeling to see all of these women come together for the purpose of bettering our community.
How did you initially become involved with IMPACT100 SRQ and choose to become involved on the board?
I had recently moved to the area, and my friend Darlene Gamble invited me to a meet and greet when I told her that I was looking to find a nonprofit to get involved with. I was instantly drawn in and loved that we would be able to help a diverse variety of nonprofits in the local community, and not just the same one every year. After seeing the process the first year, I knew I wanted to get more involved in the behind-the-scenes work that makes this organization a success. I'm so glad I decided to become more involved, it has showed me a whole new side of the organization and really given me appreciation for all the work that goes on to make this organization run and help our community.

Visit our website to meet our 2022 Board of Directors and our Advisory Task Force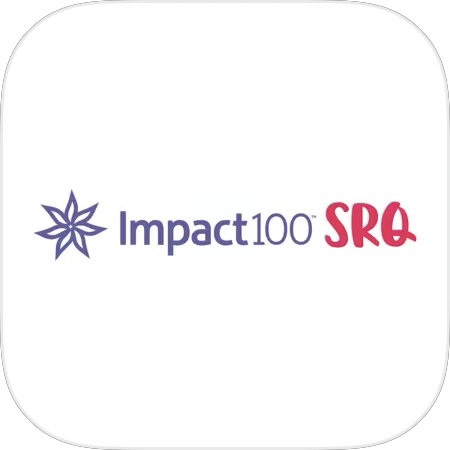 You asked… We listened!
Welcome to the new and improved Impact100 SRQ app for your mobile device.
The new app is free, and makes it easy to view our calendar, sign up for events, access the membership directory and your profile (members only), and more!
If you download the app, make sure you turn on notifications so you don't miss any news.
You can find our App in the Google Play Store or the Apple App Store.
Click here to download:
NOW IS THE TIME TO JOIN OR RENEW!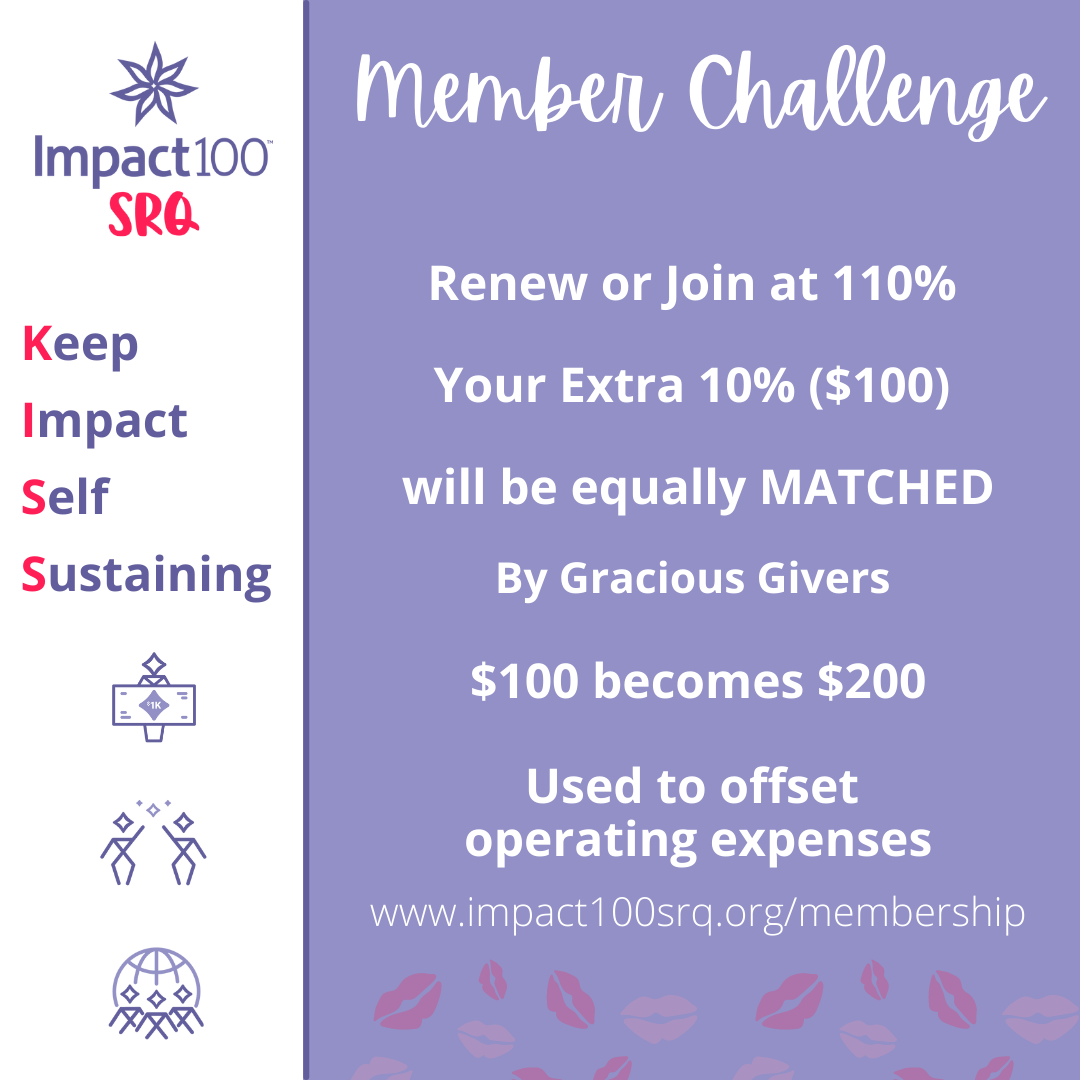 Membership is the reason we can sustain our mission and award transformational grants in Sarasota & Manatee counties. In 2022 we hope to FUND all FIVE focus areas. Please support us by renewing your membership or joining now.
Remember, we are a 100% volunteer organization and 100% of your annual membership donation goes to fund grants.
Thank you for considering renewing or joining at 110% (a K.I.S.S) to help Keep Impact Self Sustaining. Your extra $100 will go toward offsetting our chapter expenses, and for a limited time, will be equally matched by generous donors, instantly becoming $200 to help with our costs.
The last day to join for the 2022 giving year is February 28th, 2022.
If you would like to learn more about Impact100 SRQ and how to become a member,
visit our website.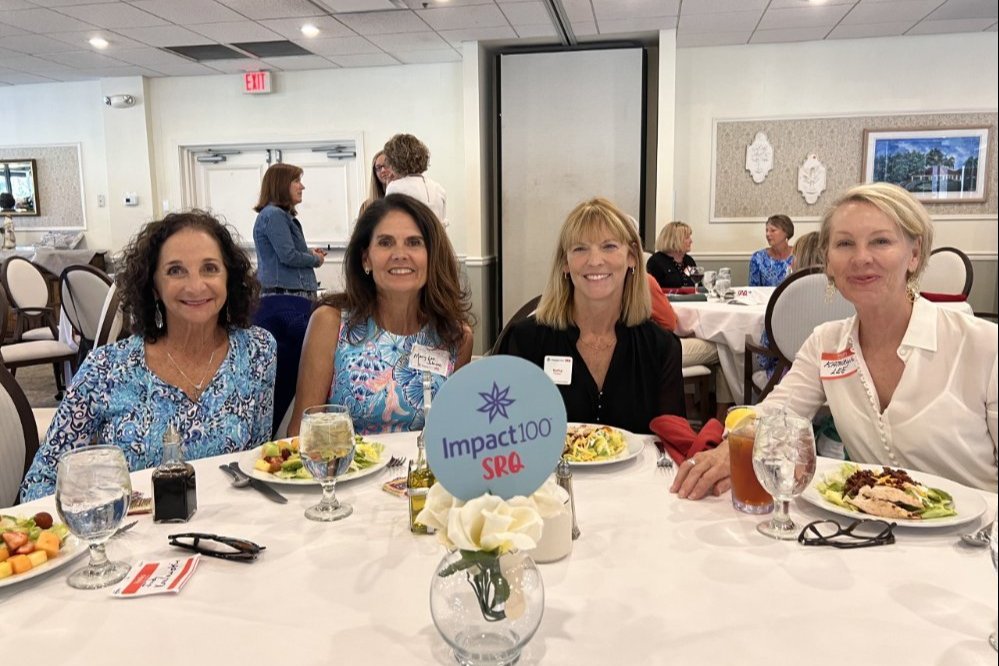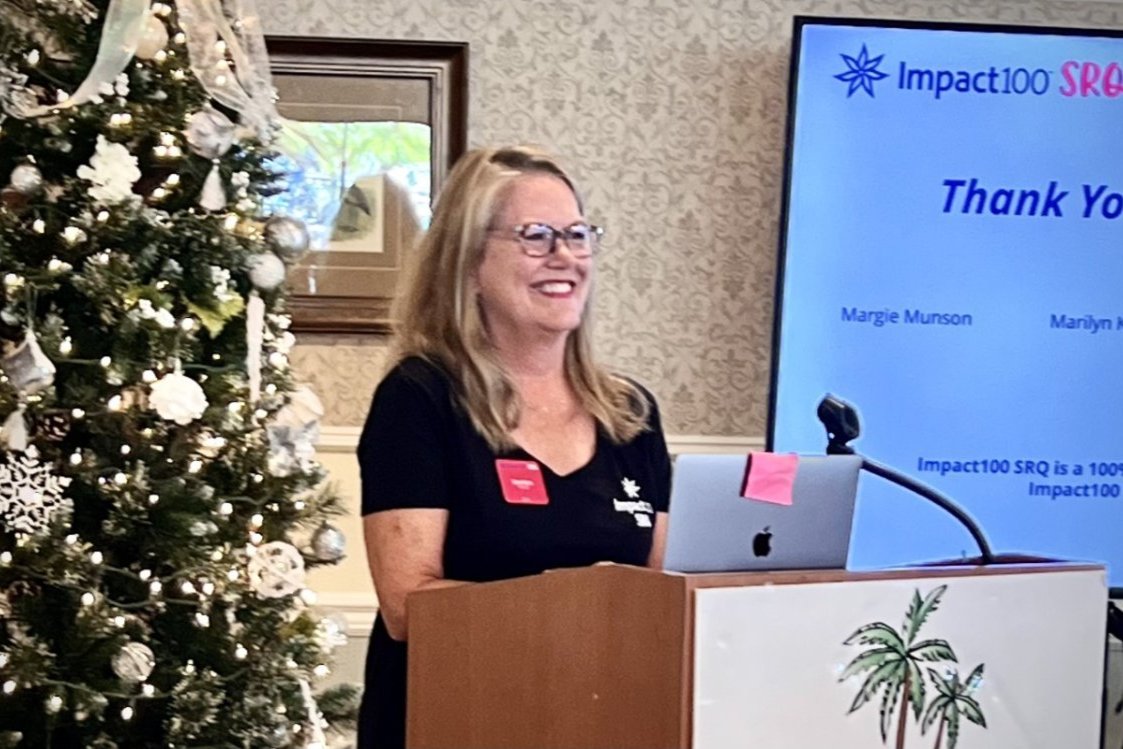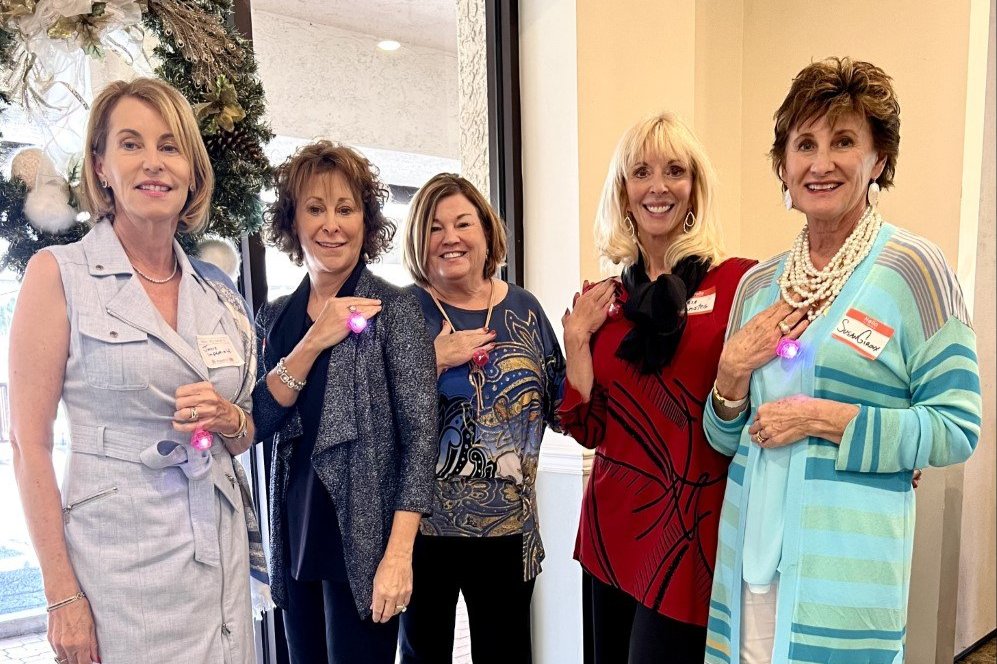 A huge Impact thank you to our passionate members who recently hosted a luncheon at the
Palm Aire Country Club on December 3rd!
It was an enjoyable and successful Fun + 1 Event. Members and guests learned about our mission, and many joined and renewed, bringing us closer to our goal to "Fund All Five" in 2022.
We have an exciting and robust calendar of events planned over the next few months where attendees can engage with other members, and non-member guests can learn more about Impact100 SRQ. Below is a highlight of what's coming. Please keep checking the EVENTS tab on our website www.Impact100SRQ.org for the complete calendar of upcoming activities. Advance registration is strongly suggested and appreciated due to limited capacity and popularity of events.
If you are considering attending one of our in-person events, you may view our Covid policy here

Stop by to visit the Impact100 SRQ booth at the local Farmers Markets to learn more about our mission and our model! Our friendly and passionate members can answer questions, give you information and show you how to join or renew.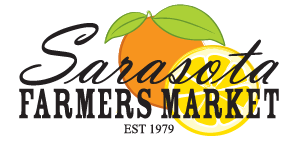 Saturdays from 7:30 am to 12:30 pm
12/4/2021
1/8/2022
1/22/2022
2/19/2022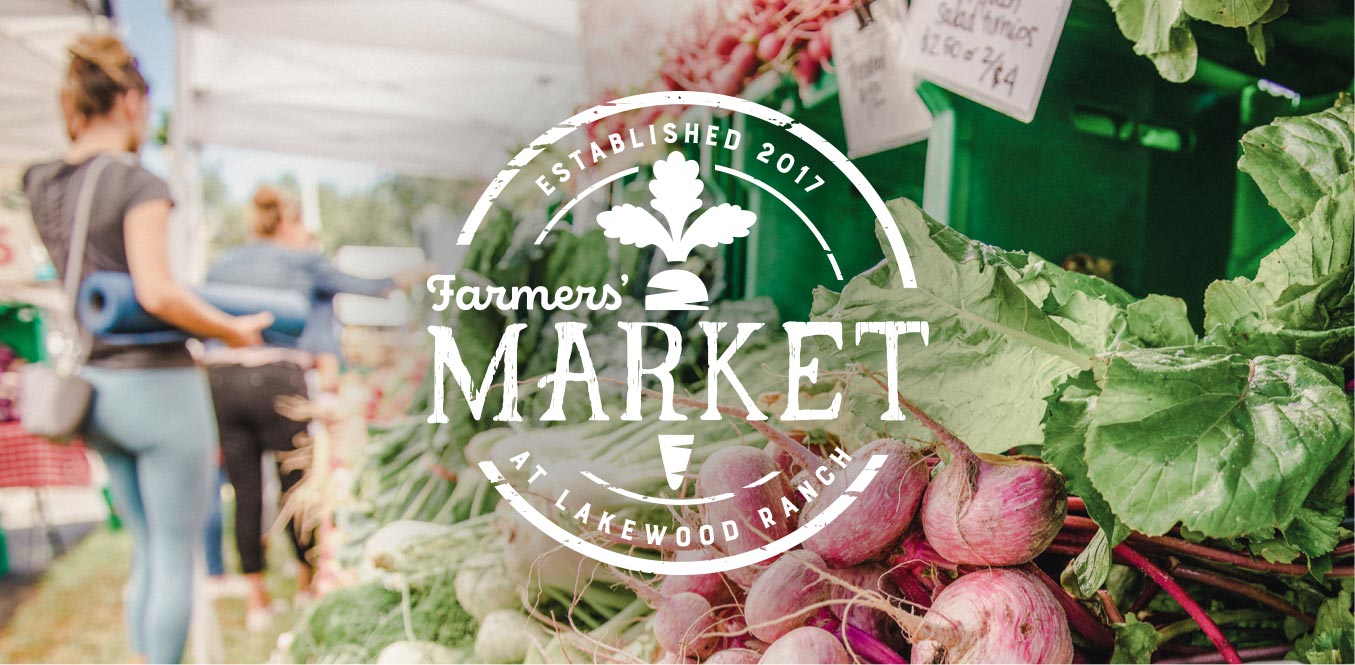 Sundays from 9:30 am – 2:30 pm
11/14/2021
12/12/2021
1/9/2022
2/13/2022
Come Vote for the Impact100 SRQ Tree!
We are honored to participate once again in the 2nd Annual Festival of Trees at UTC! From now until December 19th you can explore a winter wonderland showcase of nearly 50 creatively decorated trees by local nonprofits and bid in the silent auction to take home your favorite on December 20th.
Admission is free. $1 raffle tickets are available so you can vote. 100% of the raffle sales benefit participating nonprofits, and UTC will be donating to the top 3 organizations that receive the most votes.
The Festival of Trees is among the sleigh full of festive experiences and dazzling décor that's part of this year's Holidays at UTC, running nightly through January 2nd.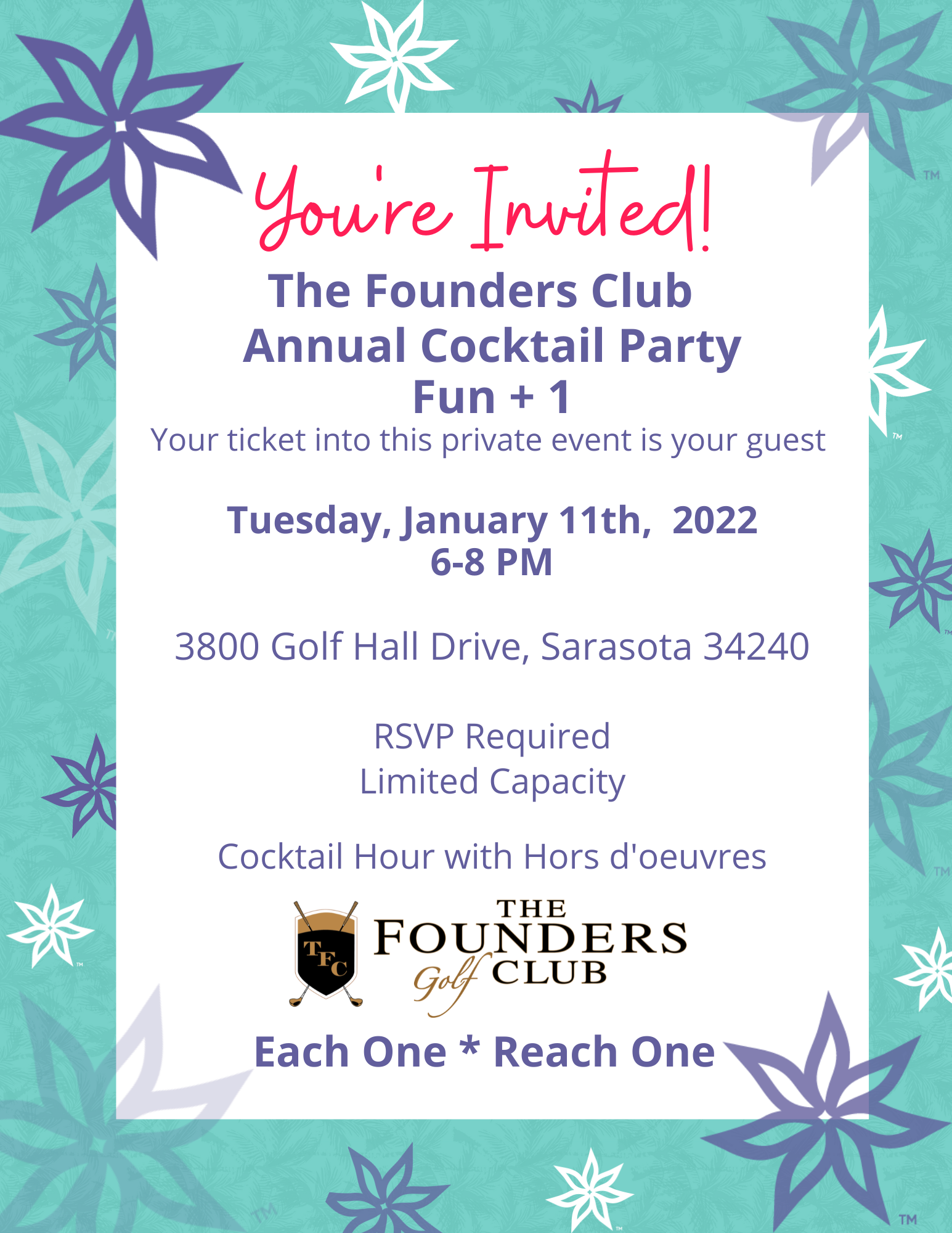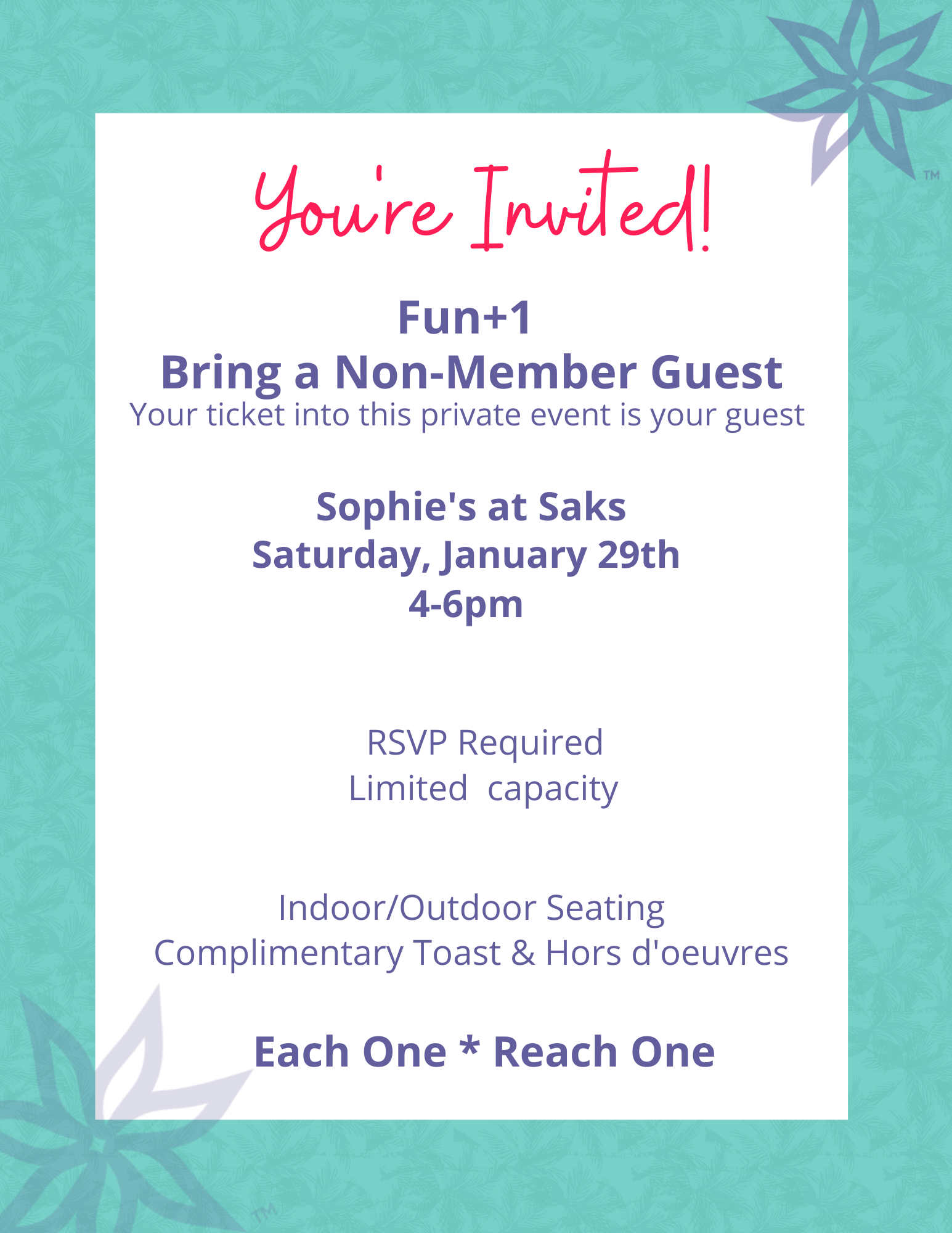 Member Fun Plus 1
Fun + 1: These events encourage our members to invite a non-member woman in her circle to learn more about Impact100SRQ and potentially join our mission.
You can RSVP for the event and register both you and your guests on our website.
FOR ALL EVENTS PLEASE VISIT OUR WEBSITE:

Identifying transformational initiatives for Impact100 SRQ to fund is truly at the heart of our mission!
We encourage members to be part of the grant application review process, done through our five Focus Area Committees:
Arts & Culture, Education, Environment & Recreation, Family, and Health & Wellness.
The Committee members review applications, conduct site visits, and seek additional information, to fully understand the problems or gaps and proposed solutions as presented by the nonprofits.
For more information about this process please mark your calendar for one of our Focus Area Committee information zoom sessions:
Tuesday, January 25 at 5 pm
and
Monday, February 7 at 6 pm
Further details to be announced soon!
IMPACT100 SRQ IN THE NEWS
Do you love events?
We are looking for enthusiastic members to help us organizing our signature events.
Would you be happy to share your marketing expertise with us?
We are always looking for enthusiastic member volunteers!
For a list of immediate volunteer needs, visit our member area or contact Volunteer@impact100srq.org.
100% of our $1,000 annual membership investments fund transformational grants. We rely on the generosity of our members and supporters to help with Impact100 SRQ's operational costs. Please visit our Wishlist to find out how you can sponsor an event or support our crucial efforts in many ways.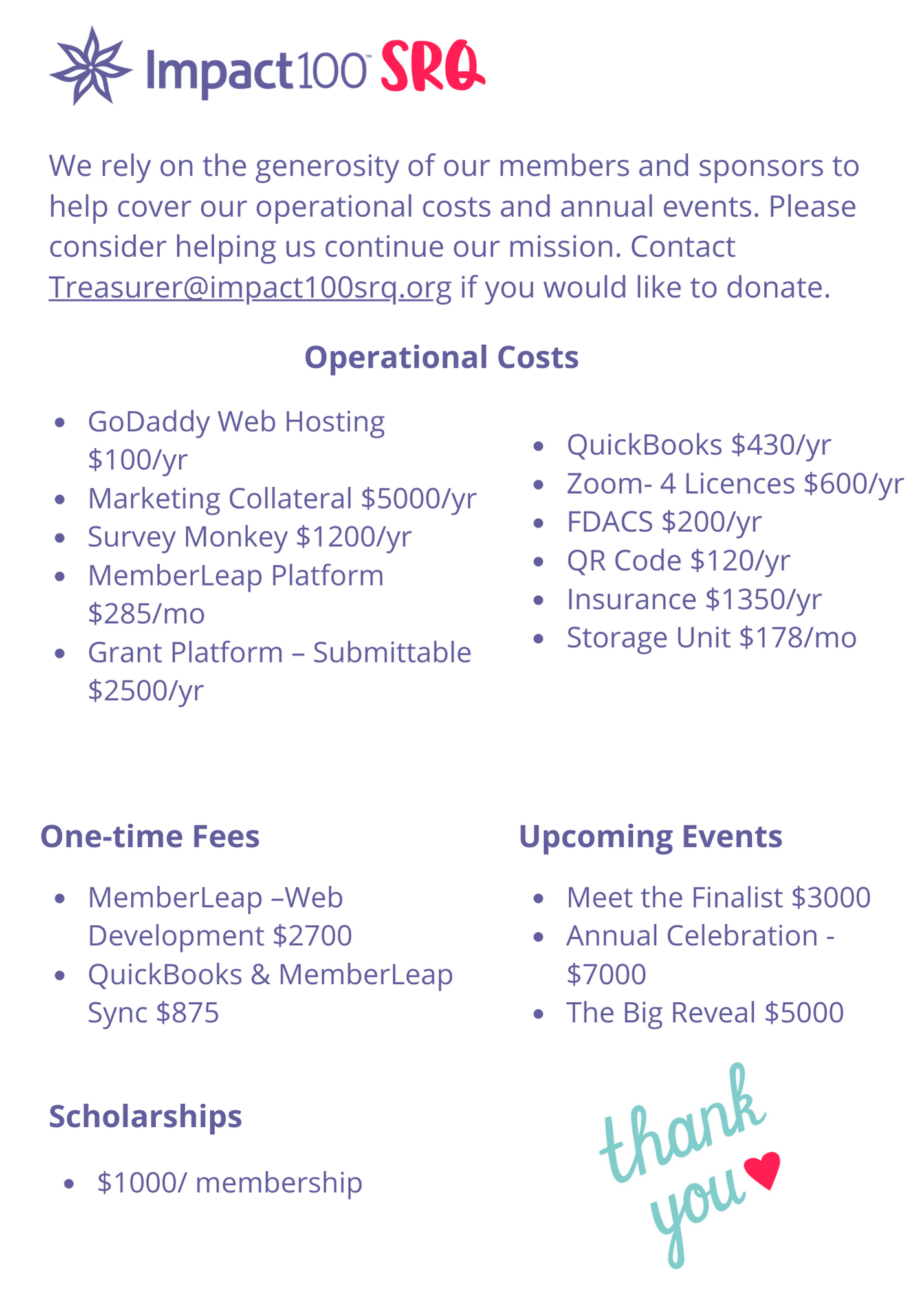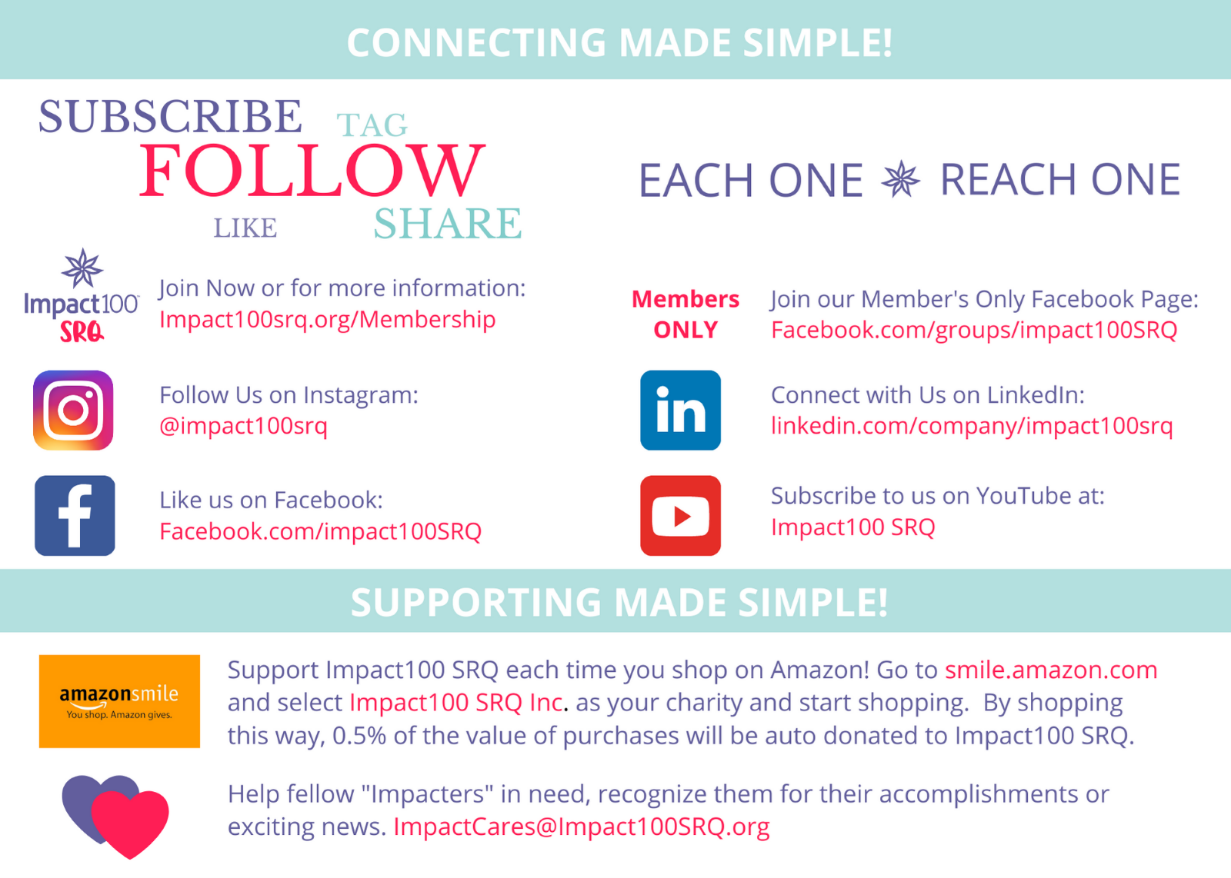 Want to get the latest Impact100 SRQ news?
Sign up to receive our quarterly newsletter.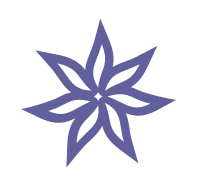 OUR MISSION

To empower women to collectively fund transformational grants
to nonprofits in Sarasota & Manatee Counties.